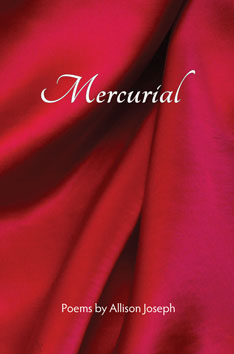 Mayapple Press is pleased to say that Allison Joseph's "Mercurial" has been mentioned in Poetry Magazine's January 2017 Reading List.
Writing in the Poetry Foundation's Harriet blog, Aimee Nezhukumatathil says:
Another gem that was a delight to read and savor out loud is Allison Joseph's gorgeous ruby of a chapbook, Mercurial (Mayapple Press), which reminds me of all the fun and sass to be had when writing in traditional form (odes, villanelles, sonnets) and how vital and affirming it is to read about women's bodies—in all their beautiful shapes—this past year especially.
Allison will also soon be fêted by the New Georgia Arts Collaborative, who have awarded her their top poetry prize. Details forthcoming.