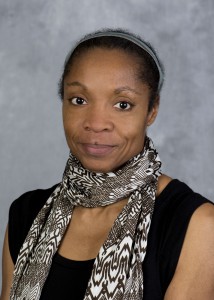 Mayapple Press is pleased to say that Allison Joseph, author of Mercurial and Voice: Poems, has been selected as the very first recipient of the New Georgia Arts Award.
As you'll see from the press release below, Allison will visit the Greater Atlanta area for a number of public appearances. Here are some initial details. We'll fill more in as we get closer to the dates.
Tuesday, March 7: reading at Spelman (hosted by Opal Moore)
7pm Cosby Small Auditorium, Lower Level, 32 Olivia Hanks Cosby Building, Spelman College S.W., Atlanta, GA 30314
Thursday, March 9: reading in Kathy Cashen, UWG
Kathy Cashen Hall, Humanities Building, University of West Georgia, Carrolton GA 30118
Friday, March 10: begins residency at AIR Serenbe
Saturday, March 11: cocktail party and joint reading at Serenbe (8pm to 10pm) – Joint event with Ray Christian
Oak Room, Inn at Serenbe, 10950 Hutchesons Ferry Road Palmetto, GA, 30268
Tickets: http://www.airserenbe.com/…
Tuesday March 14: visits high school in Newnan during the day, reading in the evening
Thursday, March 16: reading at Oglethorpe University, 6:00 PM
Philip Weltner Library, Dolive Theater, Oglethorpe University, 4484 Peachtree Road, N.E. Atlanta, GA 30319
http://calendar.oglethorpe.edu…
PRESS RELEASE
CARROLLTON, GA, January 12, 2017: The New Georgia Arts Collaborative—a coalition of writers, educators, and patrons sponsoring cultural events and community outreach in greater Atlanta—has named Allison Joseph winner of the 2017 New Georgia Arts Literary Achievement Award . The prize honors a writer who exhibits exceptional talent on the printed page, as well as meaningful social commitments on the public stage. Joseph, the author of seven collections of poetry and winner of numerous accolades, is also well known for her work as an advocate for young writers. As recipient of the award, Joseph will give free readings at various venues in and around Atlanta, and speak to students about the vital social role of poets and writers. In addition, she will serve as a resident artist at the Newnan Art Rez and AIR Serenbe, and receive a $10,000 honorarium, funded and administered by the New Georgia Arts Collaborative, in conjunction with the School of the Arts at the University of West Georgia, the Blackwell Trust, and the Warren and Ava Sewell Foundation.