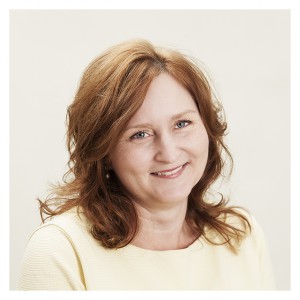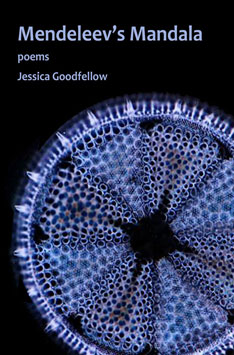 Jessica Goodfellow, author of Mendeleev's Mandala, has been named one of six Artists In Residence at Alaska's Denali National Park for 2016. The park is the home of the mountain sometimes known as Mount McKinley.
From the press release:
Since 2002 more than 65 accomplished artists, writers and composers have participated in the program. Following a 10-day residency, each artist will lead a public outreach activity with visitors and donate a piece of artwork to the program collection. Residents are challenged to create pieces, inspired by their park experiences, which offer visitors fresh and innovative perspectives of the park.
Jessica has an unusual connection to the Park. Her uncle was one of seven climbers who perished on the mountain during the ill-fated Wilcox expedition of 1967, still one of the worst losses of life on a US mountain. Jessica is currently working on a book of poems centered around the event.
Jessica Goodfellow's page at the Denali Artist In Residence Program: http://www.nps.gov/dena/getinvolved/air-goodfellow.htm
More information about the Denali Artist In Residence Program: http://www.nps.gov/dena/getinvolved/arts-program.htm
The official press release:
Denali National Park and Preserve Selects 2016 Artists-In-Residence

DENALI PARK, Alaska: Three artists, two writers and one composer will visit Denali National Park and Preserve in 2016 through its Artist-in-Residence program. Two of the residents will visit in March as part of a winter program. Four others will take part in a summer program between June and September.

Since 2002 more than 65 accomplished artists, writers and composers have participated in the program. Following a 10-day residency, each artist will lead a public outreach activity with visitors and donate a piece of artwork to the program collection. Residents are challenged to create pieces, inspired by their park experiences, which offer visitors fresh and innovative perspectives of the park.

An online catalog of all works donated to the program collection is available at http://go.nps.gov/DenaliArt.

This year a total of 150 applications faced multiple rounds of deliberation lasting more than a month by selection panels of subject matter experts, past artists-in-residence, community volunteers and park staff.

The six new participants for 2016 include:
• Based in Los Angeles, Alan Chan often takes inspiration from his cross-cultural experience as a resident of the United States, East Asia and Europe, and from visual arts and poetry. He founded the Alan Chan Jazz Orchestra in 2011 and is the winner of the 2015 ASCAP/SJO "George Duke" Commissioning Prize. His music has been recognized with awards and fellowships from ArtEZ (Netherlands), New Music USA, Percussive Arts Society and Los Angeles County Arts Commission, among others.
• Jessica Goodfellow, a Pennsylvania native currently residing in Japan, is currently working on a poetry manuscript WHITEOUT, about her uncle's death on Denali, along with six other climbers, during the Joe Wilcox expedition in 1967. She has published two books of poetry: Mendeleev's Mandala (Mayapple Press, 2015) and The Insomniac's Weather Report (Two Candles Press First Book Award, 2011; reprinted by Isobar Press, 2014). She has graduate degrees from the University of New England and California Institute of Technology (Caltech), and imagery from science and mathematics plays a large role in her writing. She teaches at a women's college in Kobe, Japan.
• Born in Providence, Rhode Island, Kathy Hodge took up oil paints as a teenager. She majored in painting at the Rhode Island School of Design and completed her Bachelor of Fine Arts (BFA) at the Swain School of Design in New Bedford, Massachusetts. With a special attraction to the natural world, she has participated 12 times as an artist-in-residence in national parks and forests. She has exhibited her work in many solo shows, most recently showing paintings from the Tongass and Chugach National Forests.
• Emily Jan, of Montréal, draws inspiration from eclectic experiences of a life spent largely on the road as well as from the culture of scientific inquiry that characterized her upbringing. In her hands, common North American materials (wool, wicker, recycled cloth, and found objects) are transformed through labor-intensive processes into hyper-realistic sculptures and installations populated by real and imagined flora, fauna and artifacts. Recent projects include residencies in the Peruvian Amazon and at the Elsewhere Museum in North Carolina. She is currently working on a book to be published in 2016 by Les Éditions Roselin.
• Sara Tabbert returned to live and work in her hometown of Fairbanks, Alaska in 2000. Her print work and carved wood panels are included in public and private collection across the state. In 2008 she had a solo show at the Anchorage Museum and in 2013 she received a project grant from the Rasmuson Foundation. In addition to a previous residency in Denali in summer 2008, she has been an artist-in-residence at Zion and Isle Royale National Parks. She works actively in the state's Artists in the Schools program and enjoys the opportunity to meet and work with young artists.
• Kathryn Wilder earned a Master of Arts in creative writing from Northern Arizona University and is currently participating in the creative nonfiction program at the Institute of American Indian Arts in Santa Fe, New Mexico. A nominee for the Pushcart Prize, Western Heritage Award and Hawai`i's Elliot Cades Award, she edited the Walking the Twilight: Women Writers of the Southwest anthologies and co-wrote Spur Storyteller Award finalist Forbidden Talent with Navajo artist Redwing T Nez. She lives and writes among mustangs in southwestern Colorado.
For more information about each artist visit the park's website at nps.gov/dena/getinvolved.air-catalog.

The next open call for online applications to determine residencies for 2017 is scheduled May 1 – September 30.

Displays of donated visual art are currently offered within the park at the Murie Science and Learning Center and Walter Harper Talkeetna Ranger Station, as well as the Alaska Public Lands Information Center in downtown Anchorage and in the Fairbanks Public Lands Information Center located in the Morris Thompson Visitors Center. During the summer visitor season, there are additional displays at the Denali Visitor Center and Eielson Visitor Center.

The Murie Science and Learning Center is open daily 9 am – 4:30 pm as the winter visitor center, providing visitor information and backcountry permits.

For more information about Denali National Park and Preserve, please visit the park's website at nps.gov/dena or call the park's information line at 907-683-9532, 9 a.m. – 4 p.m. daily. Stay connected with "DenaliNPS" on Twitter, Facebook, YouTube, Flickr, and iTunes – links to these social media sites are available at nps.gov/dena/connect.
— ends —
---