---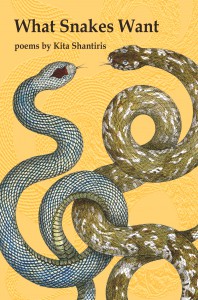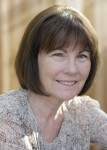 Kita Shantiris, author of What Snakes Want, will be appearing in several cities on the East Coast in June.
The first event is in Slingerlands/Albany on Friday June 12th. Kita will appear along with Deboarah Poe at the amazing Pine Hollow Arboretum. The reading is part of the Poets of Earth, Water, Tree and Sky series
This is also an Open Mic for poets and writers. All welcome! Readings start at 6:30 p.m . at Pine Hollow Arboretum Visitor Center, 16 Maple Avenue, Slingerlands, New York 12159. Please park on the lawn. the event is sponsored by Rootdrinker Institute, Hudson Valley Writers Guild and the Delmar Writers Group.
—–
Saturday June 13th Kita will appear at Bowery Poetry's Gardens, Snakes and Songs event. This is a matinee! Readings start at 12:30 PM at Bowery Poetry, 308 Bowery, NYC 10012. Tickets are $10 (suggested donation)
Kelly Fordon will read from her novel-in-stories, Garden for the Blind, published by Wayne State University Press. Kita Shantiris will read from What Snakes Want, and Daisy Krikun will perform during the interlude.
—–
Monday June 15th Kita will return upstate to Woodstock and read at the regular Harmony Cafe poetry series. Readings get under way at 8:00 PM Harmony Cafe is at 52 Mill Hill Road Woodstock, NY 12498. The phone number is 845 679-7760
—–
Then, on Friday June 19th it's back downstate to Brooklyn. Kita will appear at 7pm at The Living Room, 134 Metropolitan Avenue, Brooklyn. Doors open at 6:30, this is a 21 and older event.
Kita appears with special guests Andy Krikun & Daisy Anabelle
The venue phone number is 718.782.6600
—–
On Saturday, June 20th, it's on to the Brandywine Workshop in Philadelphia. Kita will read as part of the Feats of Poetic Strength event. Co-hosted by Moonstone, the event gets under way at 7pm.
The Brandywine Workshop is at 730 S. Broad Street Philadelphia, PA 19146
---