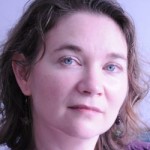 Sarah Busse, author of the newly published "Somewhere Piano", will be appearing several times at the upcoming Wisconsin Book Festival .
Sarah will co-host a featured event on Friday November 9th. The session is called "First Wave: Performance Poetry and the Personal Narrative" and it starts at 7pm in the Promenade Hall of the Overture Center, 201 State St., Madison, WI
Poetry and performance were once a united art, going back to common ancient roots. In the last few centuries this connection has largely been lost. This event will point to some of the ways back, bringing "page" poets and "stage" poets together across multiple divisions: poem/ performance/ class/ race / gender/ age.

What knowledge is essential to understanding the poetry of Spoken Word and Hip Hop Theater? How can "page" poets and "stage" poets connect? The dialogue begins with three performances, and continues as panelists address questions of craft and aesthetics, the role of performance in poetry, and of the larger role of poetry in building identity and achieving social justice.
Sarah will co-host with Chris Walker and Wendy Vardaman. The other presenters will be Kimberly Blaeser, Brenda Cárdenas, Cathryn Cofell, Bruce Dethlefsen and CX Dillhunt. First wave artists will include Amaud Johnson, Chris Walker and Frank X Walker. The event is presented by Verse Wisconsin in partnership with the UW Office of Multicultural Arts Initiatives, UW Program in Creative Writing, the Wisconsin Fellowship of Poets, Black Earth Institute and Madison Poet Laureates.
On Sunday, November 11th, Sarah will participate in two further events. The first, at 11am is called Finding Poetry in Unexpected Places. This will be in the Rotunda Studio of the Overture Center.
What does poetic speech and text offer to the cacophony of daily living when encountered in unexpected spaces and places? How can poetry be offered effectively to the larger public? The panel, composed of artists, poets, and curators, will discuss innovative poetry projects and installations with which they've been involved. Audience participation will be encouraged to foster ideas about giving poetry a bigger role in daily life.
Along with Sarah Busse, the presenters at this Sunday morning event include: Fabu, Dasha Kelly, Gillian Nevers, Shoshauna Shy, Wendy Vardaman and David Wells. The event is presented by Verse Wisconsin
Sarah's second Sunday event is The Creative Side of Publishing Breaking Boundaries, Building Community. This event will be at 4pm in the Rotunda Studio.
This panel will be a guided conversation between publishers to explore and discuss the risks and responsibilities that go with that role. With opportunities for collaboration and partnership, how do we break down barriers and build relations across communities? How do the choices we make help to create community? What are the ethical questions and issues a publisher might keep in mind? How does the literary community intersect and interact with broader communities? What are the political implications, both narrowly and broadly defined, of publishing poems, stories, and essays? Are there advantages to being a mission-driven publication, and if so, what are our missions, and to what extent do we engage in larger social issues? How do we seek out the writers we would like to publish? And how do we find balance between our work as publishers and our own writing lives? Books, broadsides, and magazines from a wide array of Wisconsin poetry publishers will be available for audience perusal.
Sarah will be joined by Oliver Bendorf, Ching-In Chen, CX Dillhunt, Nancy Reddy, Wendy Vardaman and Frank X Walker.
Further details about all of the events at the week-long Wisconsin Book Festival