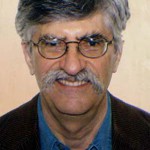 David Lunde (Class of '63) will be signing books as part of this year's Knox College Homecoming activities.
David is the author of two Mayapple Press books, Blues for Port City and Instead. He also contributed to Uncommon Places: Poems of the Fantastic.
David will also have copies of his other books on hand to sign. There will also be many other alumni/ae and faculty at the signing.
When: Saturday October 19th 2013 – 11:00 a.m.-Noon
What: Alumni & Faculty Book Signing
Where: Lobby, Ford Center for the Fine Arts
Address: Knox College, 2 East South Street, Galesburg, Illinois 61401-4999