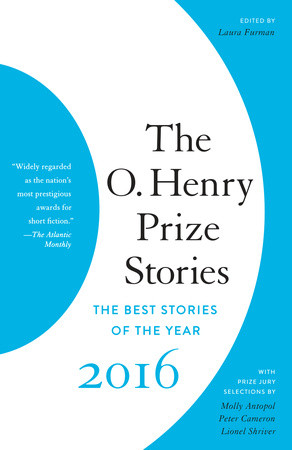 Mayapple Press is pleased to announce that Elizabeth Genovise, author of "A Different Harbor", is included in of the 2016 edition of The O Henry Prize Stories. From the book's website:
The O. Henry Prize Stories 2016 gathers twenty of the best short stories of the year, selected from thousands published in literary magazines. The winning stories range in setting from Japan at the outset of World War II to a remote cabin in the woods of Wyoming, and the characters that inhabit them range from a misanthropic survivor of an apocalyptic flood to a unicorn hidden in a suburban house. Whether fantastical or realistic, gothic or lyrical, the stories here are uniformly breathtaking. They are accompanied by the editor's introduction, essays from the eminent jurors on their favorites, observations from the winning writers on what inspired them, and an extensive resource list of magazines.
Elizabeth's prize-winning story, "Irises," was first published by Cimarron Review. It was selected as a Juror Favorite by Lionel Shriver. In his notes about the prize-winning story Shriver says:
… The quality of the prose is unflaggingly high, while the style is cut-glass clear. The sentences that stand out as unusually fine do so because they marry formal grace with trenchant content…. "


You can buy your copy of Elizabeth Genovise's "A Different Harbor" here.