Poetry. Paper, Perfect Bound. 64 pages
2019, ISBN: 978-1-936419-89-0 $16.95 + S&H
Note: You don't have to have a PayPal account in order to use the PayPal button, just a credit card.
---
In One Less River, Terry Blackhawk follows Hafiz's injunction to 'Greet yourself/In your thousand other forms/As you mount the hidden tide and travel/Home.' Hafiz, through this epigraph, serves her well. The book journeys through loves and losses, elegies for friends and poets, and walks for a while alongside Protea, a mythical female persona—before arriving at various explorations of ars poetica. In the search for home, the poems also take on a variety of poetic forms—shape-shifting, crossing boundaries, inhabiting myriad beings. While steeped in nature, the poems nod to city skylines and are never far from an awareness of inhumanity's toll. One Less River covers a lot of ground and deepens on second and third readings. Set on beaches, shores, or along the Detroit River and on the city's beloved Belle Isle, the poems follow the author's "hidden tide" to Venice, Provincetown, Costa Rica, and elsewhere. One door opens the manuscript; another ends it. While borrowing throughout from Whitman, the door in the final line of the collection leads back to Dickinson whose room, with its light and simplicity, invites us in.
---
Overheard among the Arthropods, based on the poem by Terry Blackhawk, navigates the passage of time, changing physical features, and mysteries of identity (both hidden and exposed). Claymation, puppetry, live-action footage and watery sounds invite viewers to listen in on this conversation between hermit crabs on themes of shells and shifting.
---


One Less River by Terry Black Hawk reviewed at Kirkus Review:
"Blackhawk… offers a series of contemplative poems about solitude in nature and crowded city streets… Refined, learned, and liberating poetry". – Kirkus Reviews
One Less River has been named to the Kirkus Review Best Indie Poetry of 2019 list!
One Less River reviewed on the Stateside program at Michigan Radio. From their site:
Terry Blackhawk has been a force in Detroit poetry for decades. In addition to her own work, she also founded the award-winning InsideOut Literary Arts program, which teaches creative writing to young people in the city. Our reviewer John Freeman reviewed Blackhawk's newest book, One Less River, which offers ideas on life and the human condition.
https://cpa.ds.npr.org/michigan/audio/2019/12/SS_20191210_Freeman_Blackhawk.mp3
One Less River reviewed by Mom Egg Review: https://momeggreview.com/2020/09/11/one-less-river-by-terry-blackhawk/
One Less River reviewed by Colorado Review: https://coloradoreview.colostate.edu/reviews/one-less-river/
One Less River by Terry Blackhawk added to
The Revelator's Plastic, Insects, Salmon and Climate Change: The 13 Best Environmental Books of July (2019)
---
Praise for Terry Blackhawk's work:
With Walt Whitman and Emily Dickinson as companion compass points, Terry Blackhawk crosses again and again that boundary between self and the world in sharp, angular sensual lyrics that spread as she writes in one poem like "haloes upward in luminous / turquoise rings." What she finds in One Less River is kinship with all manner of creatures and alternate selves connected to water. In one poem, an array of thriving arthropods; later, a dying Ivory Gull under a bridge over the Flint River. And friends—a wary friend, friend gone missing, friend who has crossed over. In this elastic world Blackhawk seeks and dissolves like the wafer in one poem until she finds that infinite space Dickinson called "noon." A palindrome. Infinity on its side. A place of no shadows except those cast by these richly imagined poems. – Dennis Hinrichsen
Rivers run through Terry Blackhawk's new collection: the Detroit River with its extinct fresh water mussels, their lovely, evocative names juxtaposed against what remains— "the rusted manhole cover and the chipping paint;" the Tallahatchie, which inspires a tender, moving reference to the memory of Emmett Till. In "Nauset," as if following the course of a river, a woman returns to the sea to build a shelter among the dunes, living alone with the elements until she hears the waves "sing to her" and is restored. Deep under the currents of One Less River is an unspecified story of loss and recovery, of grief and the many meandering paths away from grief. This is a luminous and rewarding book. – Patricia Hooper
Here come Terry Blackhawk's wonderful poems, naming things with tender precision, imagination, humor, and an astute suspicion of what lies behind the come-on (erotic or evangelical). As the poems walk along the water, the sea, the river, the strait, with Whitman and Dickinson and all the creatures of the water and the air for company—not ignoring the children sickened by some of those waters—Blackhawk is a pilgrim continually seeking some cloister, "an opening to duck into," a shack in the dunes, a shell emptied of some other, the body with its eyes closed in death, where the mind and heart might rest in love. To paraphrase Elizabeth Bishop, this book penetrates into a depth of knowledge that is dark, salt, clear, moving, and utterly free. — Patrick Donnelly, author of Little-Known Operas, Nocturnes of the Brothel of Ruin, and The Charge.
Terry Blackhawk featured in the "Verse Image" blog, by Bill Griffin.
"…the poems take us someplace new with each turning page … At the end we may discover that we are all tied together a little more closely. Our knots are not fetters but the shared bonds of humanness." https://griffinpoetry.com/2023/01/20/never-come-down/
---
She Awakens in a Town by the Sea
The street, milling all night. Old lace —
faces peeking out into drifts of blossoms,
drifts of bloom. Tell me about yourself, Sweetie.
Everything you say may be held against you.
Drifts of blossoms, studies of bloom.
Or boas. Boas and other entanglements.
The auditions go on regardless.
Mammatus, Mami Wata — clouds
begin to break. When she steps outside,
a soprano's song saturates the air.
Shards of shells on the walk beneath her
feet. Gardens tuning up in a minor
key. Before their petals fall away, she will lift
a shattered glass.
A gull coasts over the jetty. Drifts
of blossoms, curtains of bloom.
First published on line in ONE (Jacar Press, 2017)
---
About Terry Blackhawk
Terry Blackhawk is the author of three chapbooks and four full-length poetry collections, including Escape Artist, winner of the John Ciardi Prize. Her awards include a Kresge Arts in Detroit Literary Fellowship, the Pablo Neruda Poetry Prize, and grants from the National Endowment for the Humanities and the Michigan Council for the Arts. Terry was awarded the 2021 Antioch College Horace Mann Award. She has poems in many journals and anthologies and on line at Rattle, The Collagist, Solstice, Verse Daily and elsewhere. She can be found at www.terrymblackhawk.com.
Terry's poetry is also featured on the CD "Music for Clarinet and Voice" available via Amazon here: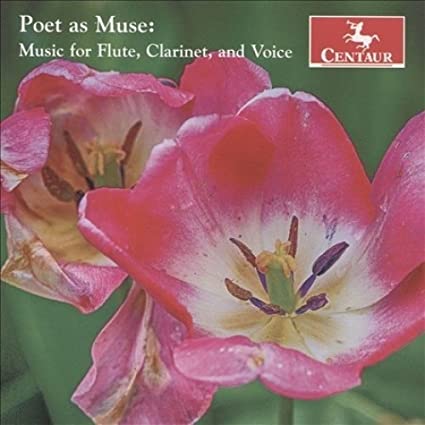 and on "Flute/Clarinet Chronicles" by Crescent Duo, available from the Blue Griffin label here: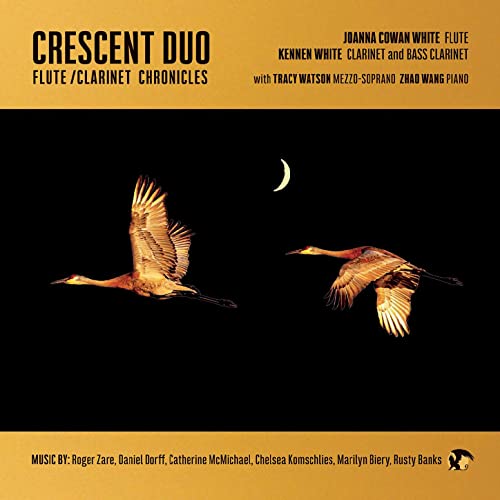 ---