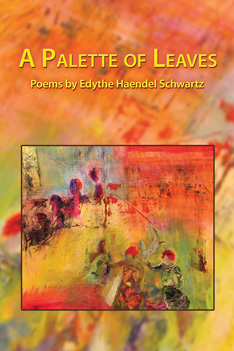 The cover art for A Palette of Leaves by Edythe Haendel Schwartz has been named as a finalist for the 2013 Eric Hoffer – daVinci eye Award.
Each year, the Eric Hoffer Award for books presents the da Vinci Eye to the title(s) with superior cover artwork. Cover art is judged on both content and style. The da Vinci Eye is given in honor of the historic artist/scientist/inventor Leonardo da Vinci. This is an additional distinction beneath the Eric Hoffer Award umbrella.
"All our knowledge has its origins in our perceptions."
"Where the spirit does not work with the hand, there is no art."
-Leonardo da Vinci
This honor is particularly apt for "A Palette of Leaves", because the cover features Edythe's own artwork. The author/aritst worked hand-in-hand with Mayapple Press founder and editor to produce the book cover.
A Palette of Leaves by Edythe Haendel Schwartz is available on the Mayapple Press site here