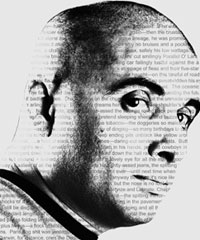 In October this year Mayapple Press will publish The Secret Correspondence of Loon and Fiasco, by Carlo Matos. We are happy to announce that Carlo is the winner of a grant from the Illinois Arts Council and that the award winning writing sample was from the very same The Secret Correspondence of Loon and Fiasco.
Before the book arrives on the shelves, Carlo will be leading an online poetry workshop for the Rooster Moans Poetry Cooperative.
The title of the workshop is "Writing the Moment". From the description:
In this workshop, we'll be writing poems for specific occasions, poems that are meant to serve the needs of the moment however we choose to define it.
The cost is just $100 and as of this writing, there are just a couple of slots left. Go to Writing the Moment for all the details.
---