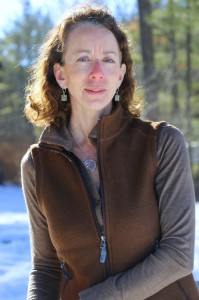 Victoria Fish, author of A Brief Moment of Weightlessness, will soon embark on a "virtual book tour".
A fairly recent phenomenon in the publishing world, the virtual book tour takes an author's book from one blog to another over the course of several weeks. The bloggers review the book and post about it and thousands of readers are exposed to writers they might otherwise not have noticed. The author can then use those reviews in publicity materials.
Good luck on the tour, Victoria, we'll be looking forward to all the good words!
Here are the details of the tour:
Monday, September 15th: Bibliophiliac
Wednesday, September 17th: Kahakai Kitchen
Thursday, September 18th: A Bookish Way of Life
Monday, September 22nd: Seaside Book Nook
Wednesday, September 24th: A Lovely Bookshelf on the Wall
Thursday, September 25th: Suko's Notebook
Monday, September 29th: Book Snob
Wednesday, October 1st: Bookchickdi
Thursday, October 2nd: Knowing the Difference
Monday, October 6th: Svetlana's Reads and Views
Wednesday, October 8th: Patricia's Wisdom
Thursday, October 9th: Lit and Life
Monday, October 13th: The Things You Can Read
Tuesday, October 14th: Under My Apple Tree
Wednesday, October 15th: 5 Minutes for Books
Here is the official page for the tour: http://tlcbooktours.com/2014/07/victoria-fish-author-of-a-brief-moment-of-weightlessness-on-tour-septemberoctober-2014/
---