---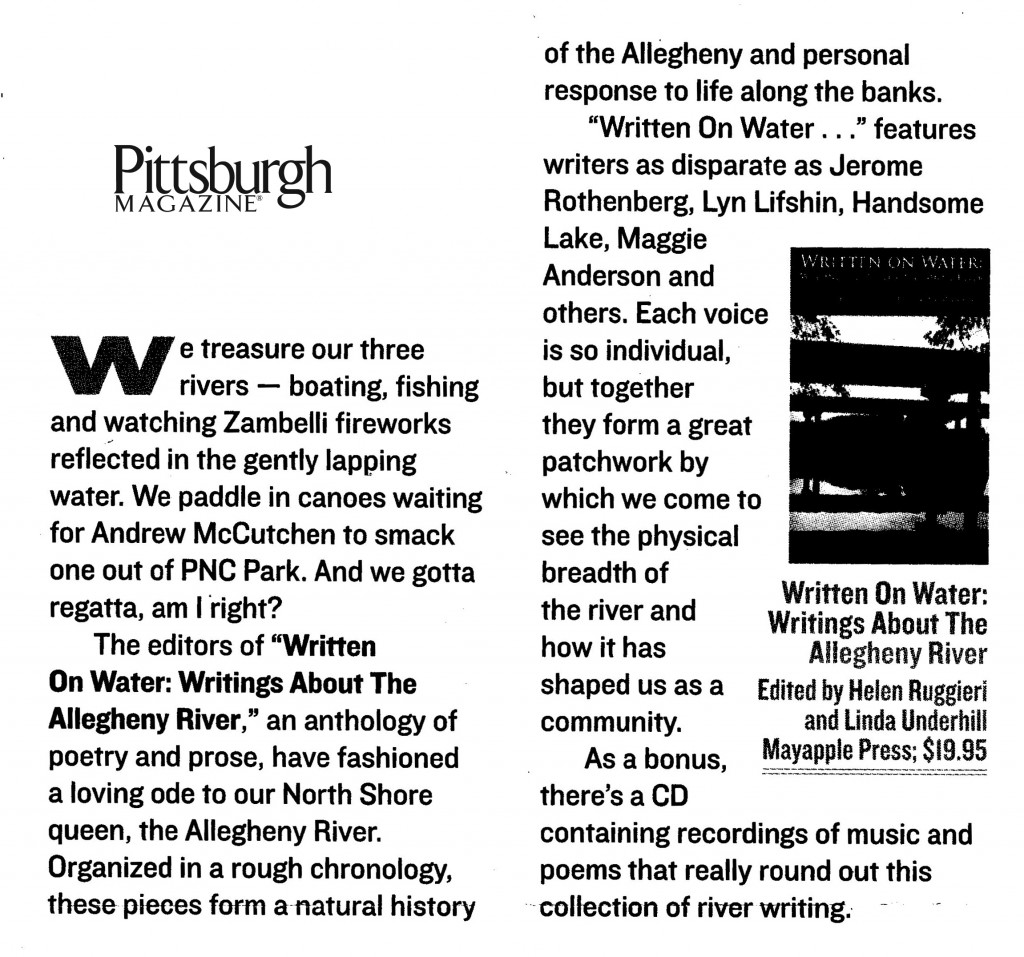 Transcript:
"Written On Water: Writings About The Allegheny River" reviewed in Pittsburgh Magazine June 2014 page 190
By Kristofer Collins
We treasure our three rivers — boating, fishing and watching Zambelli fireworks reflected in the gently lapping water. We paddle in canoes waiting for Andrew McCutchen to smack one out of PNC Park. And we gotta regatta, am I right?
The editors of "Written On Water: Writings About The Allegheny River," an anthology of poetry and prose, have fashioned a loving ode to our North Shore queen, the Allegheny River. Organized in a rough chronology, these pieces form a natural history of the Allegheny and personal response to life along the banks.
"Written On Water" features writers as disparate as Jerome Rothenberg, Lyn Lifshin, Handsome Lake, Maggie Anderson and others. Each voice is so individual, but together they form a great patchwork by which we come to see the physical breadth of the river and how it has shaped us as a community.
As a bonus, there's a CD containing recordings of music and poems that really round out this collection of river writing.
Written On Water: Writings About The Allegheny River Edited by Helen Ruggieri and Linda Underhill Mayapple Press; $19.95 –