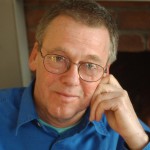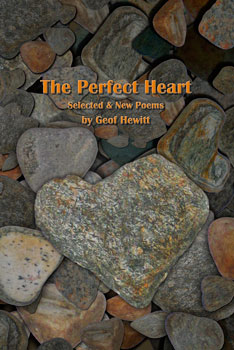 What: Vermont Poetry Celebration
Who: Geof Hewitt, with Sydney Lea, Kerrin McCadden, Karin Gottshall
When: Tuesday, April 15th 6pm.
Where: Shelburne Town Hall, Shelburne VT. Map
Sponsored by: The Flying Pig Bookstore
Vermont is lucky to have so many wonderful poets, and the Flying Pig is honored to be teaming up with four of the very best for a poetry reading. We hand-picked all four of these award-winning poets for their talent and their accessibility; even people who never read poetry will love this event. All four poets will read their work and have books available for purchase and signing, and we will provide snacks for hungry listeners.
GEOF HEWITT is Vermont's reigning poetry slam champion. He is the recipient of the Academy of American Poets College Prize, as well as multiple support grants from the Vermont Arts Council. His most recent book, The Perfect Heart was published by Mayapple Press in 2010. Hewitt graduated from Cornell in 1966 as well as receiving two other advance degrees. He's taught at the University of Hawaii, and still teaches as a visiting writer in schools as well as for an undergraduate BA program for adults. He's worked with the State Arts Council and as a writing consultant for the Vermont Department of Education.
SYDNEY LEA is the poet Laureate of Vermont. His tenth collection of poems, I Was Thinking of Beauty is now available from Four Way Books. His poetry collection Pursuit of a Wound (University of Illinois Press, 2000) was one of three finalists for the Pulitzer Prize for poetry. Lea's previous collection, To the Bone: New and Selected Poems, was co-winner of the 1998 Poets' Prize. Lea has received fellowships from the Rockefeller, Fulbright and Guggenheim Foundations and has taught at Dartmouth, Yale, Wesleyan, Vermont and Middlebury Colleges. He founded the New England Review.
KERRIN MCCADDEN is the author of Landscape with Plywood Silhouettes, winner of the 2013 New Issues Poetry Prize, judged by David St. John. A 2013 National Endowment for the Arts Fellow in Poetry, she has also received support from The Vermont Arts Endowment Fund, The Sustainable Arts Foundation and The Vermont Studio Center. Her poems have appeared in Best American Poetry, The Academy of American Poets' Poem-a-Day series, American Poetry Review, Rattle, Green Mountains Review, Hayden's Ferry Review, Hunger Mountain and elsewhere. She is an MFA degree candidate in The Program for Writers at Warren Wilson College and teaches English and Creative Writing at Montpelier High School. She lives in Plainfield, Vermont with her family.
KARIN GOTTSHALL is the recipient of the 2014 Journal Wheeler Prize for her most recent book The River Won't Hold You, which will be published late in 2014. Her first book, Crocus (Fordham University Press, 2007) won the Poets Out Loud prize. She is the author of three poetry chapbooks Flood Letters (Argos Books, 2011), Almanac for the Sleepless (Dancing Girl Press, 2012), and Swan (Argos Books, forthcoming). Recently her poems have appeared in Crazyhorse, FIELD, The Gettysburg Review, West Branch, Mid-American Review and elsewhere. Gottshall received a BA with an emphasis in creative writing from Sarah Lawrence and an MFA in Writing from Vermont College. She's taught at Interlochen Arts Academy and the New England Young Writers' Conference. She is currently a writing instructor and Middlebury College.
RSVPs encouraged at flyingpigevents@gmail.com or (802) 985-3999