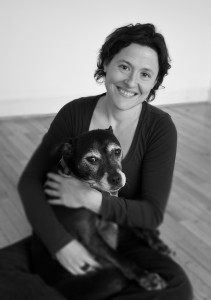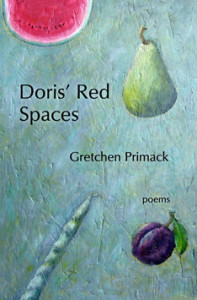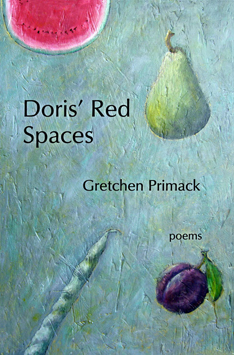 Gretchen Primack, author of Doris' Red Spaces will be part of the Kingston Second Saturday Spoken Word Series on May 10th. She will be joined by Ken Holland. The event is also an open mic affair, so if you'd like to bring a poem to read, please do.
What: Kingston's 2nd Saturday SPOKEN WORD series, where poets, writers and actors read
Where: Unitarian Universalist Congregation of the Catskills, 320 Sawkill Road, Kingston, NY 12401 (uucckingston.org) – Map
When: Saturday, May 10th, 7 pm
Host: Annie LaBarge
$5.00 suggested donation $2.50 open mic
Gretchen Primack is the author of two poetry collections, Kind and Doris'Red Spaces, and a chapbook, The Slow Creaking of the Planets.
Her poems have appeared in The Paris Review, Prairie Schooner, The Massachusetts Review, FIELD, Antioch Review, Ploughshares, and other journals. Primack has worked as a union organizer, working women's advocate, and prison educator. Also an animal advocate, she cowrote the memoir The Lucky Ones: My Passionate Fight for Farm Animals.
She lives in Hurley, NY with her beloved dogs, cats, and human. www.gretchenprimack.com (Gretchen will read after Ken Holland, and her section should start closer to 8pm than 7pm)
Ken Holland, a Pushcart Prize nominee, has had poetry and prose published in numerous literary journals, most recently in Rattle, Confrontation, Southwest Review, Texas Review and The Comstock Review. He has poetry forthcoming in Tulane Review and Potomac Review. He's placed as a winner or finalist in several writing contests, and has had his poetry twice anthologized. He's featured at numerous poetry readings in Dutchess County, New York City, and Long Island. For a day job, he has the good fortune to earn a paycheck by working for one of the Manhattan publishing houses.
More details: 845 514-2007 or 845 331-2884