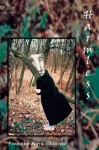 Paper, perfect bound, 92 pp
$15.95 plus s&h
2010, ISBN 978-0932412-898
Harmless, Myra Sklarew's tenth collection of poetry, distills the experience of a life spent in the pursuit of truth. Trained as a biologist, Sklarew draws upon the discourses of science and the arts in equal measure. Also versed in history, Sklarew is haunted by the cruelties of the 20th century, even as she affirms the present moment and holds out the promise of renewal. This moving book has something important to say, and it says it in beautiful language marked by extraordinary musicality.
---
Sleeping in Lithuania
by Myra Sklarew
In Vilnius, Amatininku Pub
sends Morse code
into the dreams of sleepers
on the floors above.
And at Metropolis Hotel
……. Read more about Harmless – Myra Sklarew